Blogging can be a great way of penning your thoughts and ideas. It gives you the freedom to share your views with a global audience and see the results in action. If you are thinking on starting your own blog, this guide is loaded with actionable tips and knowledge to help you get to a super start.
Fasten your seat belt-
You are about to get a good idea of what to expect in your blogging journey, the areas you need to focus on, pitfalls to avoid etc. And of course, how to go about setting up your blog, the time required, costs involved and above all the mindset you need to have to be a successful blogger.
Blogging can also be a great way of making money. But if you are looking to make income, this requires effort, time and investment like any other business.
The good thing here is that investment, at least in terms of money is very limited (we will talk about this in a bit). And the return on investment can be very attractive if you are able to make it a success.
So this is like – "Heads I win, Tales I don't lose much" scenario.
And to break some people's perception, the technical stuff is the last thing to worry about.
Your blog can actually be a great source of side income. It may even provide an opportunity for a full time income, if you execute well and scale it. There are plenty of full time bloggers who even earn more than most corporate jobs.
In this guide, we are going to cover the blogging journey starting with the right mindset and then moving to the easy technical stuff. We will make it easy if at all you find this difficult.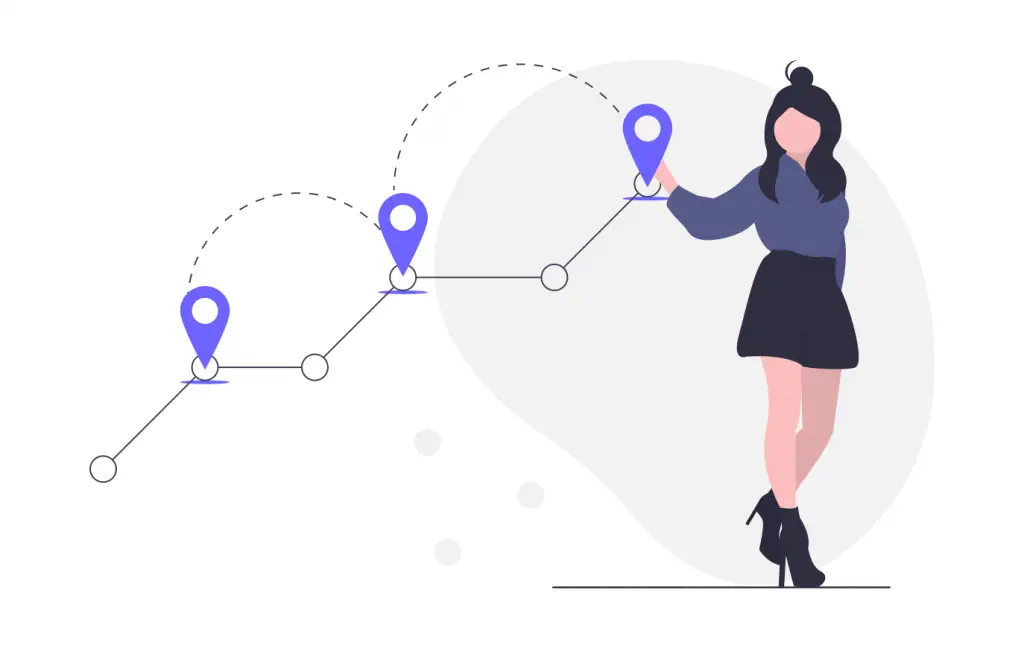 Decide the niche [Things you actually need to think about]

What is your Passion / Interest
Is it a Hobby or a Source of Income


Setting up the Blog- Technical Stuff [which is easy and doesn't need a lot of thinking]

4 things required for Set-up: Get a Domain, Choose a Platform, Get Hosting, Get a Theme


Follow the recipe for success

Write Great content
Drive Quality Traffic
1. Decide the Niche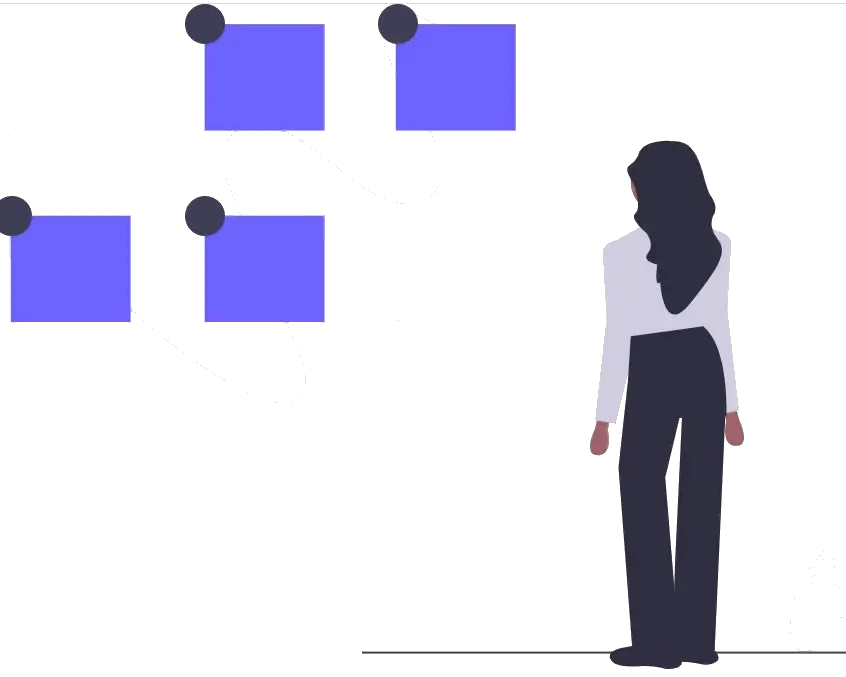 This is the most important decision in your blogging journey.
It is important to be clear on the niche or topic you are blogging about.
Start with topics in which you are genuinely interested and passionate about.
Next, filter the niche on competition and monetization potential.
What is your passion and interest:
Start with topics where you have a natural interest and passion.
Think about topics that excite you enough to excite others about it.
This is regardless of whether you want to monetize blog or not. If you choose to blog as a hobby, then obviously you will write on topics that you are interested in. For most hobby bloggers, a blog is just an extension of their thoughts.
On the other hand, even if you are looking to make money out of your blog , you won't be able to produce great content that sells, without having a passion for the subject.
And the truth in blogging is that – Income will come only after certain amount of time.
So if you are not enjoying it, chances are high that you will give it up even before getting your first paycheck
Now you may even decide NOT to limit yourself to one topic. You may be interested in multiple topics and go for a multi-niche site. However, it actually makes sense to have a dedicated niche on one blog. It has its own benefits in ranking on Google (SEO-will come to this later) and monetization.
But even if you choose to have multiple topics on one blog, make sure to pick a website name (or domain name) that is generic and not restrained. We will talk about the importance of domain or website name and how to go choosing this in a bit.
So before you jump in, make a list of niches / topics you are passionate about. Try to have at least 3 topics, if not 5. If you are lost, below is a curated list of niches to get you started.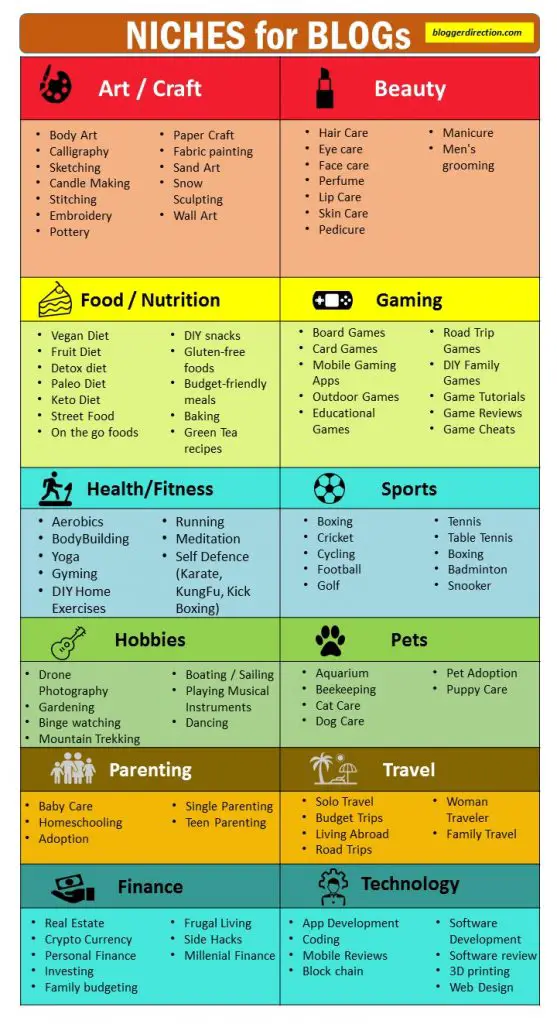 The above list is not comprehensive but just gives you a flavor of the variety of niches that can be explored. Again, if you are thinking to get into health or finance niches, make sure you dig deeper to find a micro niche within them, as competition is just too much.
You now need to ask a further question to filter down this list.
Is your blog just a Hobby or a Source of Income?
This is a very important distinction.
If you are looking to make income from the blog, it requires a different mindset.
Because now it's much more than your interest.
You need to think in terms of what's the demand for your niche, what is the competition, how will you get traffic and what is the monetization potential.
Now these are not easy questions to answer. But in general, there are some niches which are way too competitive and simply not worth pursuing.
Analyzing Competition for your Niche
Straight out recommendation- If you have a choice, you should avoid niches like Health, Fitness, Finance, Money Making etc.  These are highly saturated and very competitive.
What's more- here you need to convince Google about your expertise and authority, before it even gives your blog a chance to show up in the search results.
But if this is all you are interested in, know that the struggle is going to be extra hard and you need to niche down to sub-areas (find a micro niche within these niches) to even have a chance of success.
There are always exceptions, but I would certainly not recommend this path for most starters.
Monetization potential
Potentially, every blog with decent traffic can be monetized either using display ads or affiliate marketing (recommending Amazon or other affiliate products)
However, some niches are more favorable in terms of what products you can recommend, the level of engagement and buying power of the target audience.
If you are thinking about recommending Amazon Products, do make a note of the Amazon commissions for the products in your niche.
Also, think about niches where you can create a product of your own i.e. course or e-book. There can be a number of ways to monetize your blog if you are able to build decent traffic.
Final WORD
Selecting the right niche is the CRTICAL thing if you are looking to monetize. As they say, the riches are in the niches.
Find the sweet spot between your passion, competition and monetization potential to come up with right niche.
Again don't overthink, you can't learn swimming without dipping your feet in water.
It may happen that the right niche may come to you once you have made some inroads in blogging.
Be open to do course corrections when needed.
2. Setting Up Your Blog– Technical stuff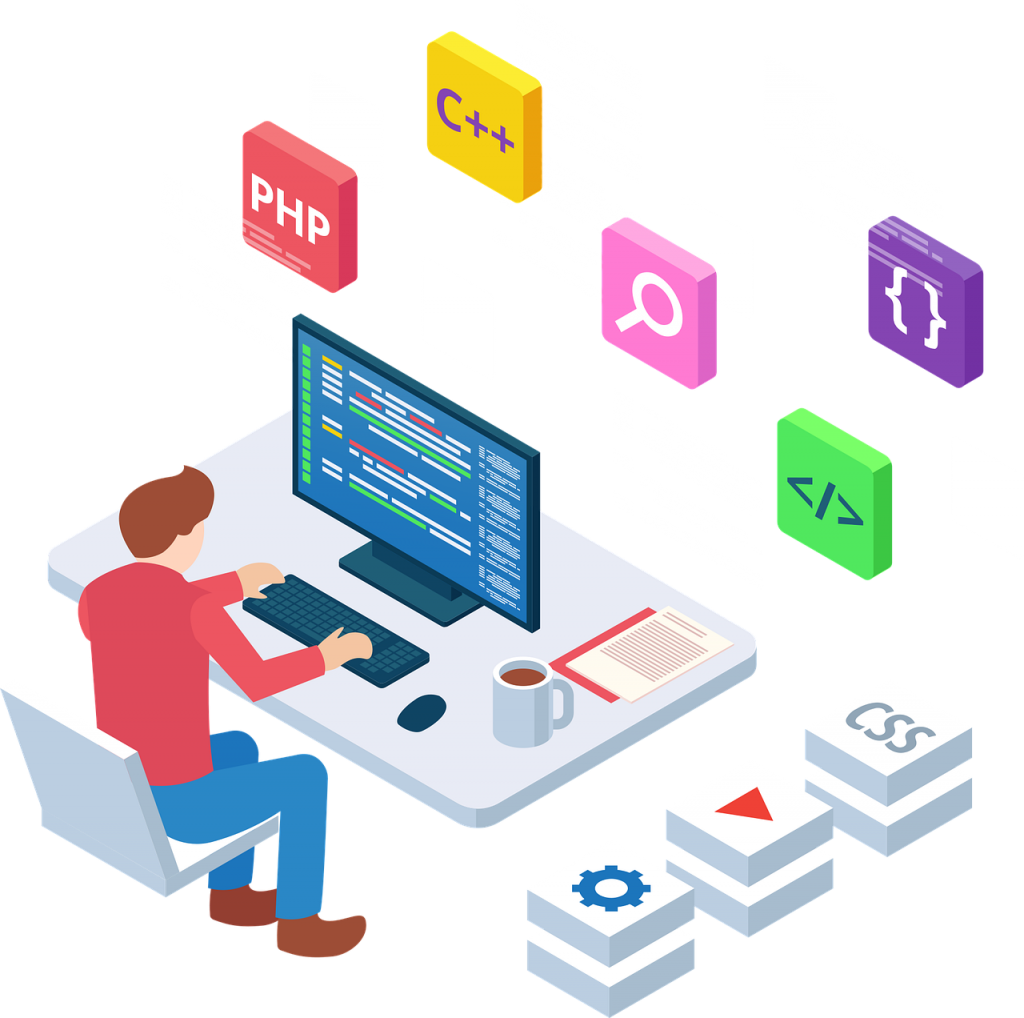 The technical part is actually be the easy part of blogging. But the amount of noise here makes it look very complicated for newbies
Idea is to keep things simple. Don't overthink on this stuff.
You need just 4 things to set up a blog- A Domain, Website Building platform, Hosting and Theme.
And you don't need to have any coding knowledge. Setting up a blog is actually a days job.
Keep in mind as said before, the stuff above this section is actually the thing that you need to think more about.
The technical stuff is actually easy and I have tried to make it simpler for you.
To set up a blog you need to have 4 things
Domain Name – which is name of your blog or website (You can buy and renew this annually or longer period if you select)
Website Building Platform– A place where you will write or edit your content
Hosting– A place or server where your website content is stored (you can buy hosting either annually or longer period)
Theme– A website style or template
Note that I am suggesting the service providers here which I personally use and I am using affiliate links. This means I may get a small commission if you complete the purchase using my link which helps fund this website.
But be assured, I only suggest products which I have personally used. You can go ahead with them with or without using my links.
Now let's elaborate on this and explore the key options for all
Step 1: Get a Domain Name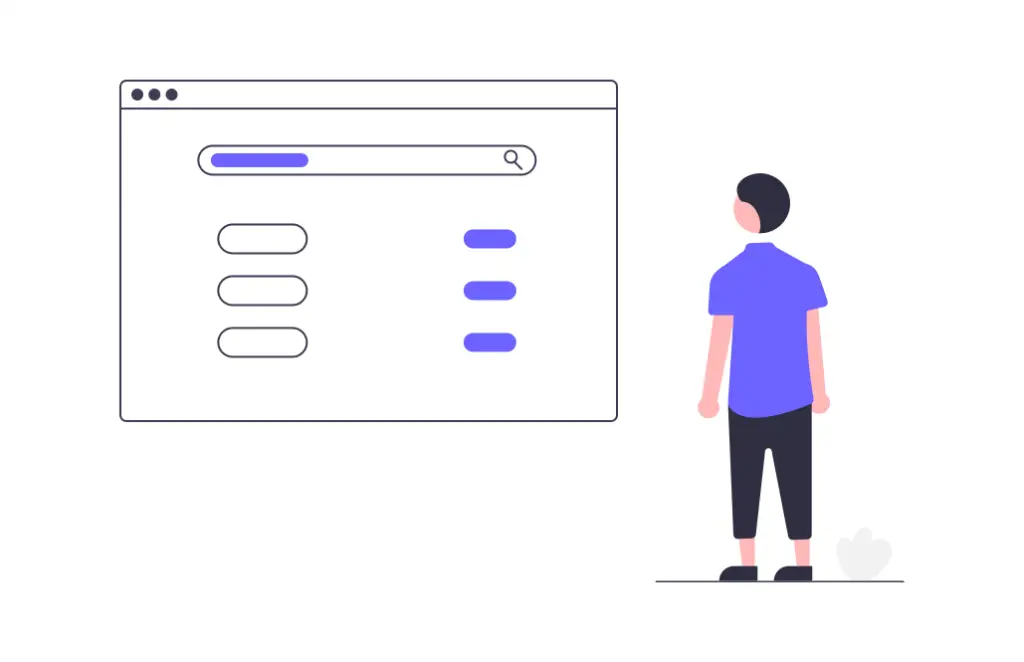 Just like you have a name for your business, you need to have a name for your blog so that people can easily identify and remember you.
The main purpose of Domain name is to register your unique identity on the internet.
Cost:
Most domain providers offer you an option to buy or register domain for a year (unless you choose a longer period). So you need to renew your domain annually and it's a recurring cost.
But don't worry. Domain fees are quite reasonable generally $10-12 per year and last thing to worry about.
Just go to namecheap.com or google domains. Both these sites are great to register your domain. They will provide you the cheapest rates and free privacy option (many providers charge you extra for privacy, so don't bother with the others)
Don't rack your heads about other service providers. It is simply not worth it.
Selection of Domain provider should be the easy part of process and should be done fast.
What you need to give some thought to is your choice of domain name. And this DOES have an impact on SEO.
Factors to Consider in selecting a domain name:
Keep in mind the below factors before freezing domain name:
A. Topic or Niche of blog-
Domain name can be used to communicate the niche or the main theme of your blog.
But don't fix a name that you may regret later.
For e.g. if you are a dog lover and choose a name doglover.com. This name won't be useful if later you also become fan of cats and look to add that to your blog. In such case, it makes more sense to have a broader name like petlover.com
B. Your Unique Brand –
It's always great to have a name that sounds like a brand rather than generic name. Try to have a name that is not very common and stands out.
Ask yourself- Does it sound good enough to be used as a popular brand name?
But don't go overboard. It should also be relevant to niche you have selected.
You also need to avoid using any copyrighted name to avoid legal issues.
Tips for deciding your domain name
Keep it simple and memorable. It should be unique but not complex.
Don't use a lot of words. The domain name should ideally be short, simple and easy to remember.
Try to use one or two words ideally (not more than three at any cost)
Don't use hyphens or numbers
Use a .com extension (just trust me on this unless you know what you are doing)
Lastly, don't overthink
While domain name is important, you should not spend days or nights over this. The most important thing is the content and getting started.
To make this simpler, you can use Lean Domain Search which is a great tool to ideate and find a great domain name. Just type in a key word for your domain and it will suggest all kinds of combinations. Here I have typed a keyword "steer" and it shows me a ready list of 4451 suggested domain names to consider.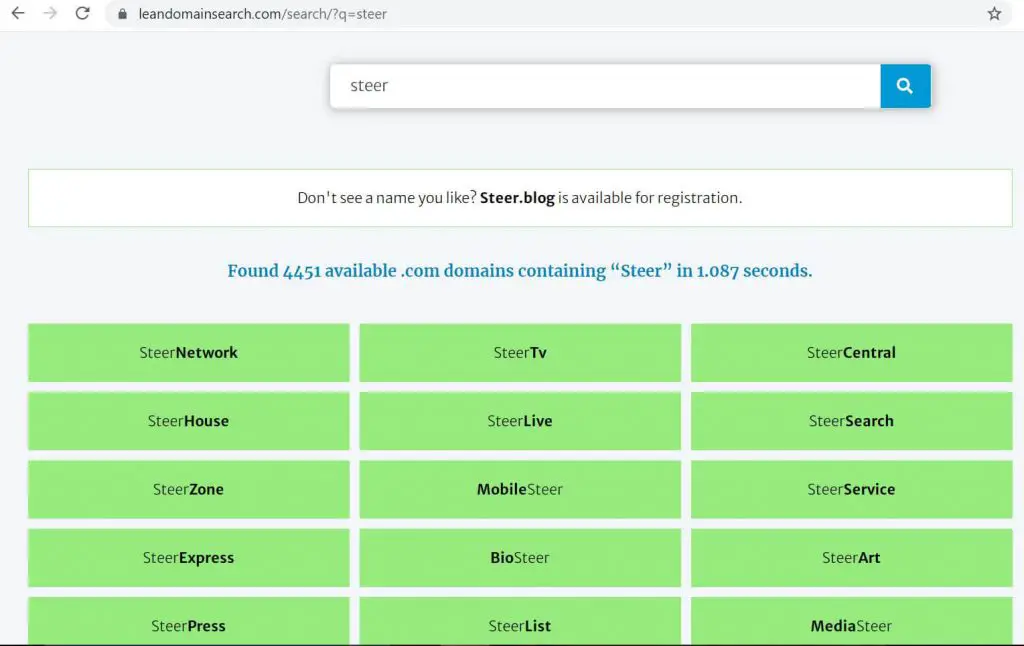 Step 2: Choose a Website Building Platform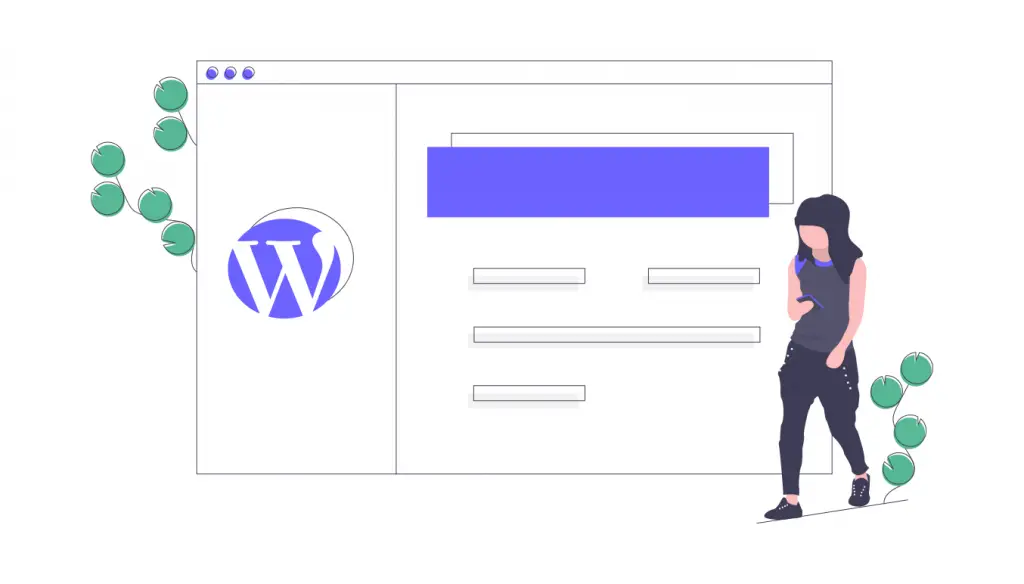 Next in the line is the platform which you use for website building.
Here too there are many options. But don't get confused
WordPress is the best platform and there are many reasons to this.
It is an open sourced website creation platform and has easily the majority market share in the Blogging industry.
Here I would also like to add that we are speaking about WordPress.com and not WordPress.org
You have also some other options like Wix, Jumla, Blogger etc.
But If you are looking to have a normal content blog, don't think at all. Just go with WordPress and you will never be wrong.
Cost:
WordPress is free to use. Yes, that's true.
So don't worry just go with WordPress without thinking too much.
You can actually go directly to step 3 and get hosting to start building your website. Most Hosting providers offer direct integration with WordPress.
Step 3: Get Hosting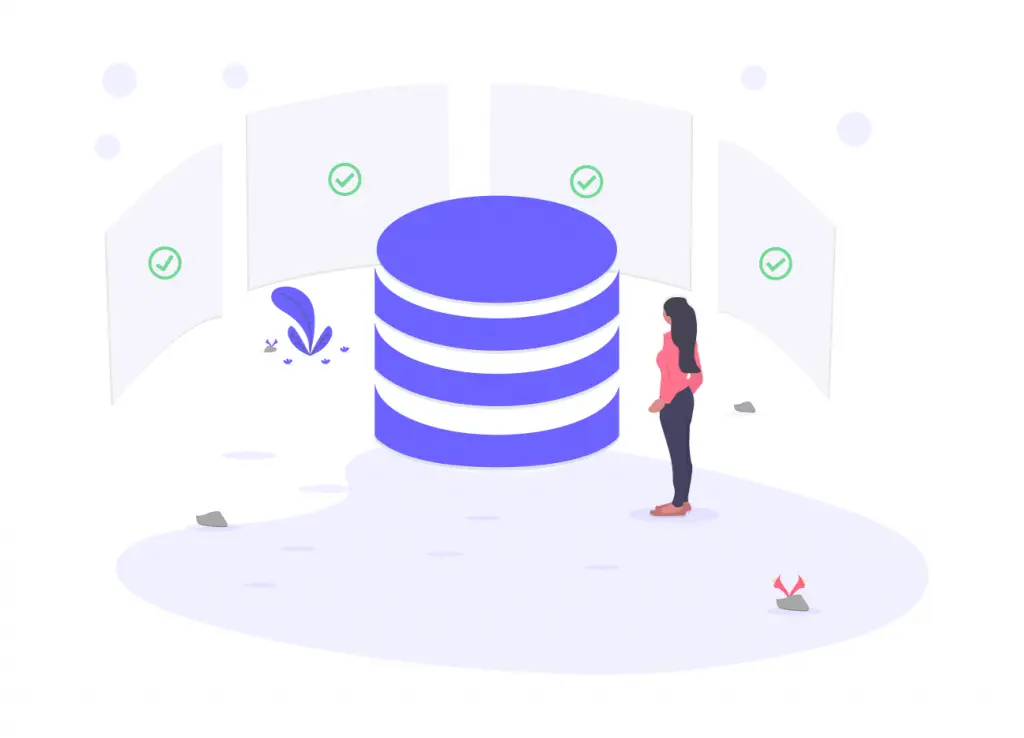 Hosting is the critical aspect of your website, since your hosting provider stores your website content on their servers. They also play a big role to make sure there is no down time and on the overall speed responsiveness of the website.
This is one area where people will be selling you all kinds of stuff. Again you should not overthink at all.
There are broadly 2 categories of hosting- Shared and Dedicated Hosting.
Shared Hosting works best for beginners as it is economical and more than capable to handle reasonable levels of traffic.
Cost:
Hosting is the most expensive part of running a blog. But don't try to bargain here or settle for something cheap.
At the same time, don't go overboard. You can go with shared hosting from Siteground or Bluehost. Both are great names and comparable in services.
Personally, I recommend Siteground if you are ok with more expensive option, which works great. On the other hand, Bluehost is more economical and makes complete sense for beginner when you are starting out. You can always scale up your hosting or change hosting provider once you have enough traffic and some money coming in.
Your focus should be on getting your blog started, getting good amount of content published and building traffic. Don't obsess about buying the best hosting plan.
Also my suggestion is don't buy your domain and hosting from a single service provider (don't keep all your eggs in one basket).
Many hosting providers lure you with a free 1 year domain name on purchase of hosting. But it's not worth it. This only makes it extra difficult to switch hosting, if you want to do this later. Know that domain fees on its own is very cheap and should NEVER govern your hosting decision at all.
Step 4: Get a Theme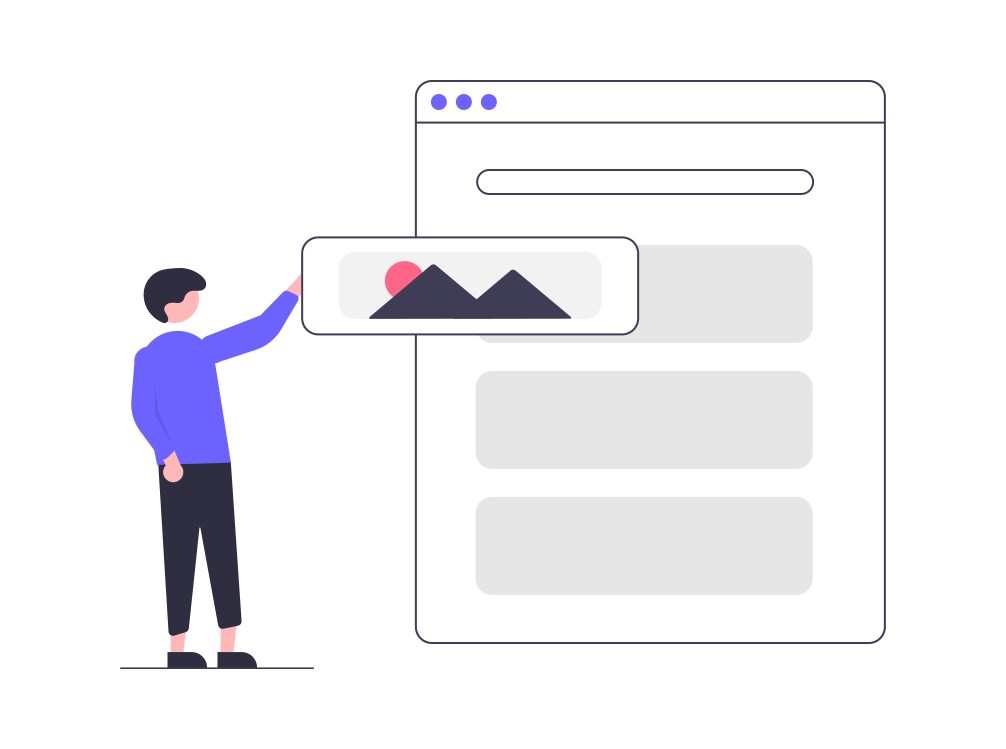 A theme to put it very simply, adds a style and look to your website.
It controls the way the content is presented on your screen-including text fonts and layout.
Any new website that you create with WordPress, comes with a free default WordPress Twenty- Twenty theme
You can change the theme as it does not offer you a lot of options to customize your look.
While there are plenty of free themes available, I will not advise to go for a free theme.
The way themes are designed is to let you play with a free version with limited features and then switch to a paid theme later.
Here, GeneratePress Premium theme is my favorite choice- which I personally use on all my blogs. The great thing about this theme is extremely light weight and the founder Tom Usborne is a great guy- known for his coding skills.
Their support on Generate Press forum is great and answers most queries on the same day-which are many times directly answered by Tom Usborne.
It's has 5 on 5 rating on WordPress Forum with 1000+ reviews. You will also find a bunch of famous bloggers vouching for this theme. What is also great, is that they keep on improving the theme.
Also, check out my full review of GeneratePress Theme here.
Cost:
Generate Press is very reasonably charged at a $59 license and can be used on up to 500 websites.
Now to keep it concise, here is the summary of the services I recommend
Domain- Use Namecheap or Google domains- approx. cost $10-12 a year
Platform- Use WordPress – Free
Hosting- BlueHost or Siteground -approx. $90 to $120 (for the first time customer, if you go for BlueHost, it's just $48 per year )
Theme- Generatepress – approx. $60
All in all, the total annual cost will be $170 to $165- which is quite reasonable.
3. Follow the Recipe for Success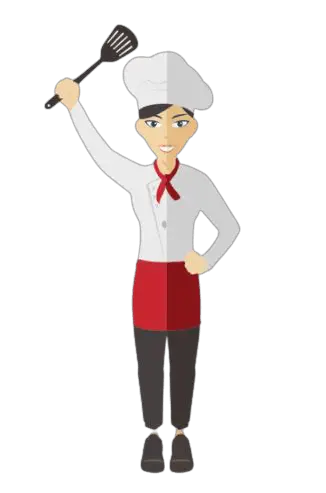 For a blog to have success, it boils down to 2 key factors
Great Content + Quality Traffic = Blog Success
Both the ingredients are equally important. You cannot afford to concentrate on one at expense of another.
You need to write unique and amazing content but also make sure you can drive traffic to such content and target the right audience.
Content
In a blog, content is the product you are selling.
Similar to selling any product, first step is to analyze who is your potential customer, what is he or she looking for . How are they going to find you?
If you are going after organic traffic coming from Google, you need to go after queries people are searching for (demand) in Google and also factor the existing competition (existing content on google already answering the queries) to decide what content to write. These are 2 crucial factors, where you cant afford to go wrong. This is where the game of keyword research comes into play.
Unless you are a celebrity already, you don't expect people to turn up or read up your blog, unless you have some great content which answers what they want.
Now that doesn't mean you need to be a great writer. Or have excellent language skills.
What makes content GREAT is how HELPFUL it actually is to the reader.
Bottom line- What is the VALUE you bring to your audience.
It can be your own unique perspective, idea and thought on a subject that is already covered.
Content that comes from your self experience is always unique and can have tremendous value.
And chances of having great content can only come from one's own interest in the topic.
Traffic
This is something where people fail sometimes heavily.
Getting traffic to your blog is not an easy process. Even if your blog has the best content, you still need to get traffic to it either by SEO (will cover this in a bit) or promotion through social media.
Especially, in the beginning, you are going to get a feeling that you are writing just for yourself. Even if you have evaluated the demand for niche and competition (which should be done during niche selection stage)
Here, you need to be aware of what are the main traffic sources for a blog. And your strategy will depend on the traffic source you are targeting.
Search Engine Traffic – Traffic coming from Google, Bing and other search engines
Social Network Traffic– Traffic coming from social media websites like Facebook, Twitter, YouTube, Pinterest, Telegram etc.)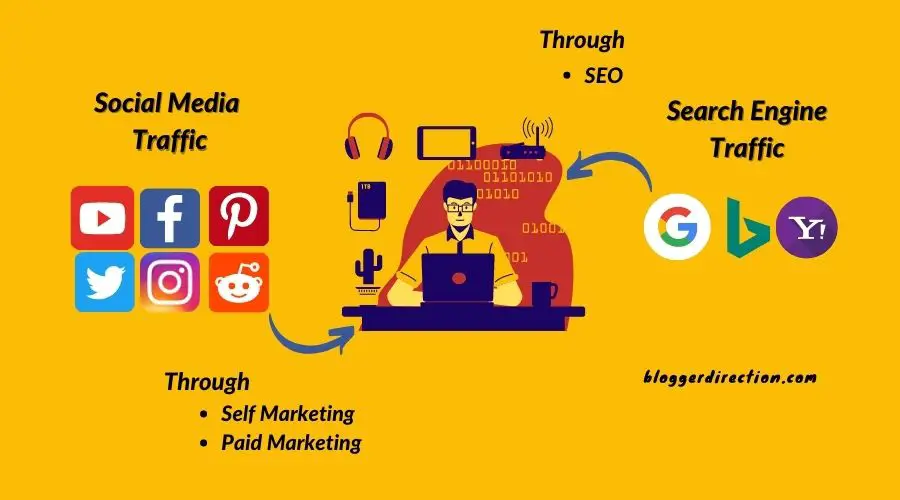 Most bloggers like to go after Search Engine Traffic also called as Organic Traffic. This is a more sustainable strategy and the traffic you get from Google is more targeted.
And this is where the whole game of SEO (Search Engine Optimization) comes in place – which is simply optimizing your website to get placed higher on Search Engine Results.
In the field of SEO, you will find topics like keyword research, competition analysis, backlinks and there are a ton of other things.
However, it is not a bad idea to go after some source of Social Media Traffic. Pinterest and YouTube can be great drivers of traffic to your blog and can greatly help build your own audience. But whichever social media you use to promote your blog, focus on ONE to begin with.
Especially some niches like beauty, art, games etc. can get a lot of traffic from visual social media like Instagram, Pinterest etc.
But in its barest bones is the content (your product) and traffic (your potential customers)
Using the analogy of comparing blogging to a business, content is the product you sell (or your inventory) and traffic is your potential customers
Hope you have found this content useful and you are ready to kick start your blogging journey!